---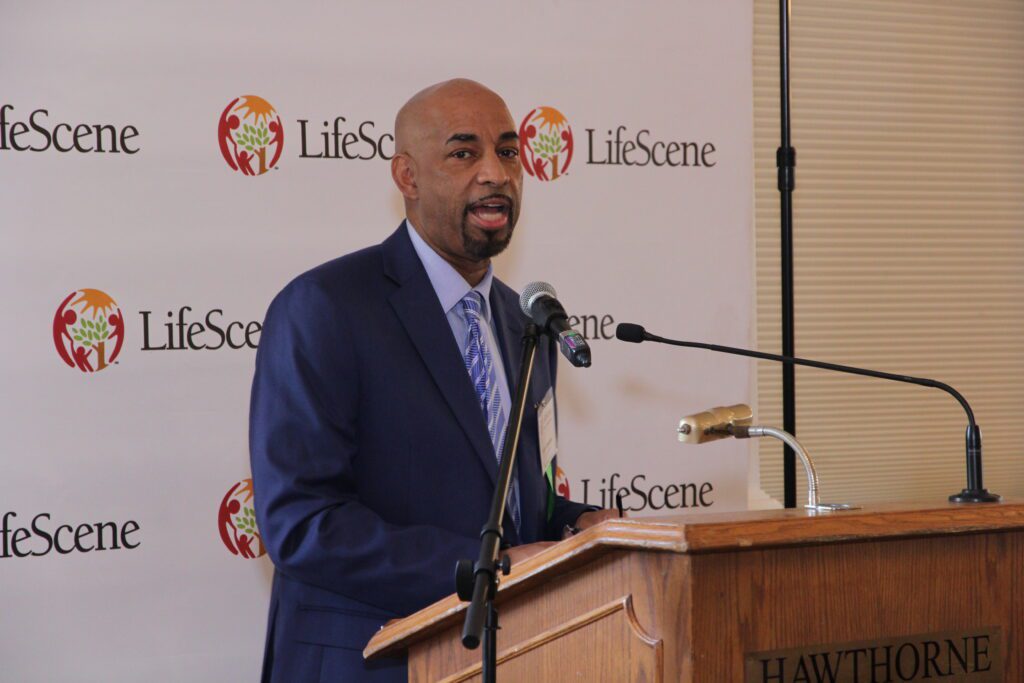 A Message from our Executive Director
Here at LifeScene, we believe that our greatest asset is our ability to help youth and families to see the possibilities in life, and through the power of positive engagement and coaching, we can help change a youth and family's trajectory for a lifetime. Our goal is to help strengthen life skills for all ages and to help them build stable, productive, and healthy lives.
As an organization, we focus on providing people with access to the tools they need to become self-sufficient, productive, and best prepared to navigate life. To the core of our DNA, we believe every family and young adult has the potential to do great things in life, and it is because of our talented staff team who invest in opportunities to help the many youths and families we serve. Their passion for our mission helps youth and families overcome life's obstacles.
None of this would be possible without the help of supporters and champions like you. It is with great gratitude that I say thank you for helping us push others toward greatness.
Your partner in service,

Selvin Chambers
---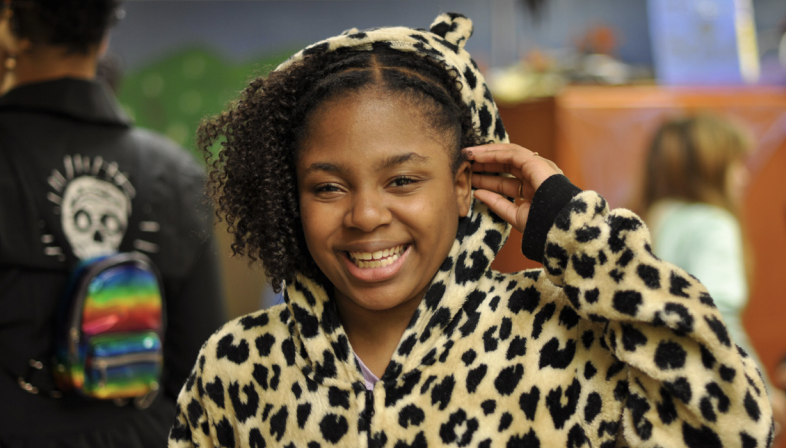 Stories from Program Participants and the Staff of LifeScene
The "Rockstar"
The Project Success team has witnessed the remarkable growth of one participant, Dom, who has transformed from a quiet and anxious individual into an outgoing and confident individual. Through the support of the program, Dom formed new friendships, built relationships in externships, and earned the title of a "rockstar."
Before joining the Spring Cohort, Dom had a history of moving between various schools and enrolled in an online school where they studied for the past two years. The participant found a supportive community within the Spring Cohort that nurtured personal growth and development. The structured program provided opportunities to interact with peers, mentors, and professionals. Through collaborative projects, workshops, and team activities, he began expressing his thoughts and confidently engaging in discussions. Dom's new friendships allowed him to explore his potential without fear of judgment. As a result, the participant gained confidence in his abilities and discovered his unique voice.
Dom's growth extended beyond the confines of the Spring Cohort program and into the professional world. His dedication and enthusiasm made him known as a "rockstar" among those at their externship. They leave an impression on his colleagues and mentors during his externship with Lynn TV, our most recent partnership in the Youth program.
Dom has evolved into an outgoing, confident, and expressive individual from being shy and anxious. His journey exemplifies the importance of providing opportunities for personal growth, fostering meaningful relationships, and allowing individuals to discover and nurture their unique talents.
---
Gathering of New Mothers
After months of virtual meetings following water damage to our building from a burst pipe, the day finally arrived when our new mom support group could gather in person again. One of the new participants, invited by a current group member, was excited to learn from and help support her fellow mothers. The mothers and their children were thrilled to see both returning and new participants.
The new mom support group had become more than just a gathering; it had transformed into a safe space where new mothers could interact, ask questions, and grow as a community. , Mothers shared their experiences and wisdom while watching the children explore their crawling abilities. Being back together brought smiles and laughter to all the attendees.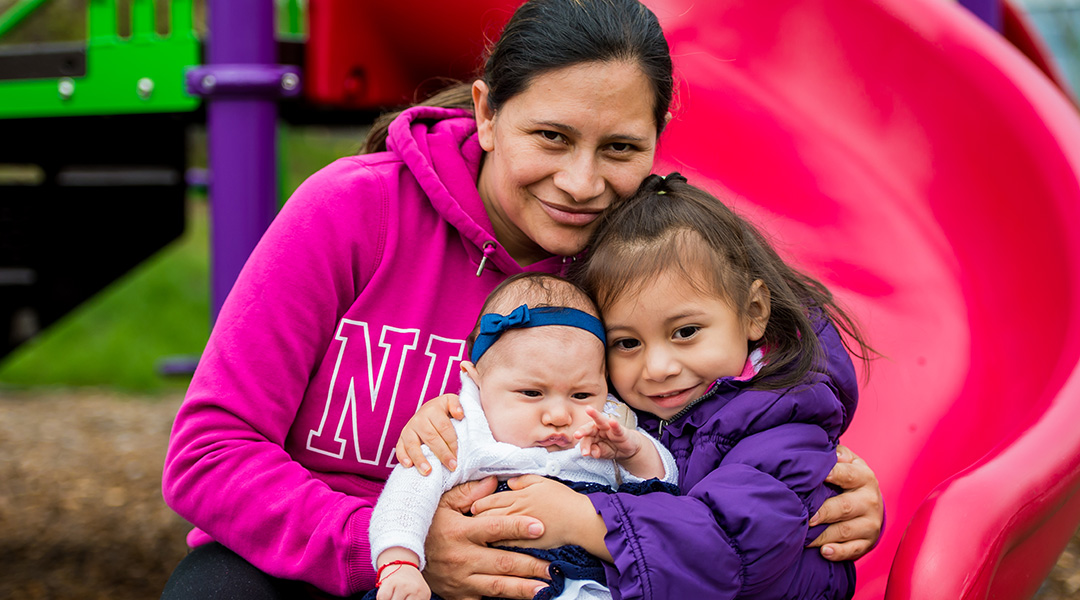 One of the returning participants expressed her delight in seeing her son interact with other children in a nurturing environment. Another mom revealed that attending the support group had significantly aided her in addressing her baby's separation anxiety, highlighting the invaluable support and guidance she had received.
The new mom support group is a powerful resource for new mothers, helping participants connect, learn, and grow together, empowering each other through their parenting journeys.
---
Returning to Spring and Good Friends​
On April 14, 2023, LifeScene held our annual Easter egg hunt for families at Common Park in Lynn on a beautiful spring day. It was a joyous occasion where families came together to celebrate the spirit of Easter. Children engaged in art and craft activities and eagerly listened to captivating storytime sessions.
Amidst the festivities, one special mom stood out. Hailing from the Chelsea group, she had previously been a part of the new mom support group when she was pregnant. Now, with her daughters enrolled in school, she dedicated her time and effort to assist us during this remarkable event. She used the MBTA to go to Lynn and volunteered her services. Her presence was a testament to the strong bonds forged within our community and the gratitude she felt toward our agency.
Some of the moms she encountered in the support group crossed her path again, allowing her to relish shared moments and catch up on one another's journeys.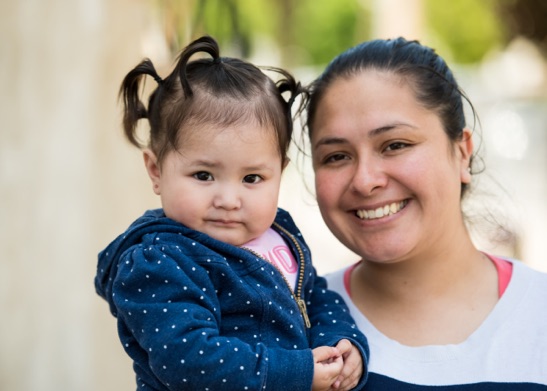 The Easter egg hunt allowed families to come together, forging new connections and strengthening existing ones as children excitedly scoured the grounds searching for hidden treasures.
Her act of kindness exemplifies the essence of community support and serves as an inspiration. LifeScene is grateful for her willingness to participate in this special day and dedication to ensuring its success.
---
Community Partner Spotlight
RAW Art Works
RAW is a youth arts organization, rooted in art therapy. At its core, RAW believes that all kids should be seen and heard and that everyone has a story to tell. Located in Lynn, Massachusetts, RAW offers a variety of free programming from painting to filmmaking, for kids in grades 4-12. RAW uses art to ask kids "What's really going on?" in their lives, giving them the tools to create in unexpected ways, and envision new possibilities for their future.
---
LYSOA
The mission of Lynn Youth Street Outreach Advocacy (LYSOA) is to empower the highest risk youth in our community to reach a positive purpose in life. LYSOA provides advocacy and outreach services to all high-risk youth, young adults, and their families in the community. They organize and conduct outreach activities, by encouraging involvement in community development, assisting in job search, providing case management for our participants and their families, street outreach advocacy and provide assistance to the juvenile court system. LYSOA provides service to youth between the ages of 12-24 years old.
---
The Haven Project
Founded in 2011, The Haven Project was established to address a gap in services to unaccompanied homeless young adults in Lynn and surrounding communities. We provide direct service to more than 220 homeless unaccompanied youth ages 17-24 each year, with referrals to other youth serving organizations for hundreds more who don't meet intake criteria based on age, homelessness or other factors.
---